Warehousing & Distribution Services
We provide dedicated warehousing either short & long term and distribution services to help customers reduce storage space, logistics costs & turnover time.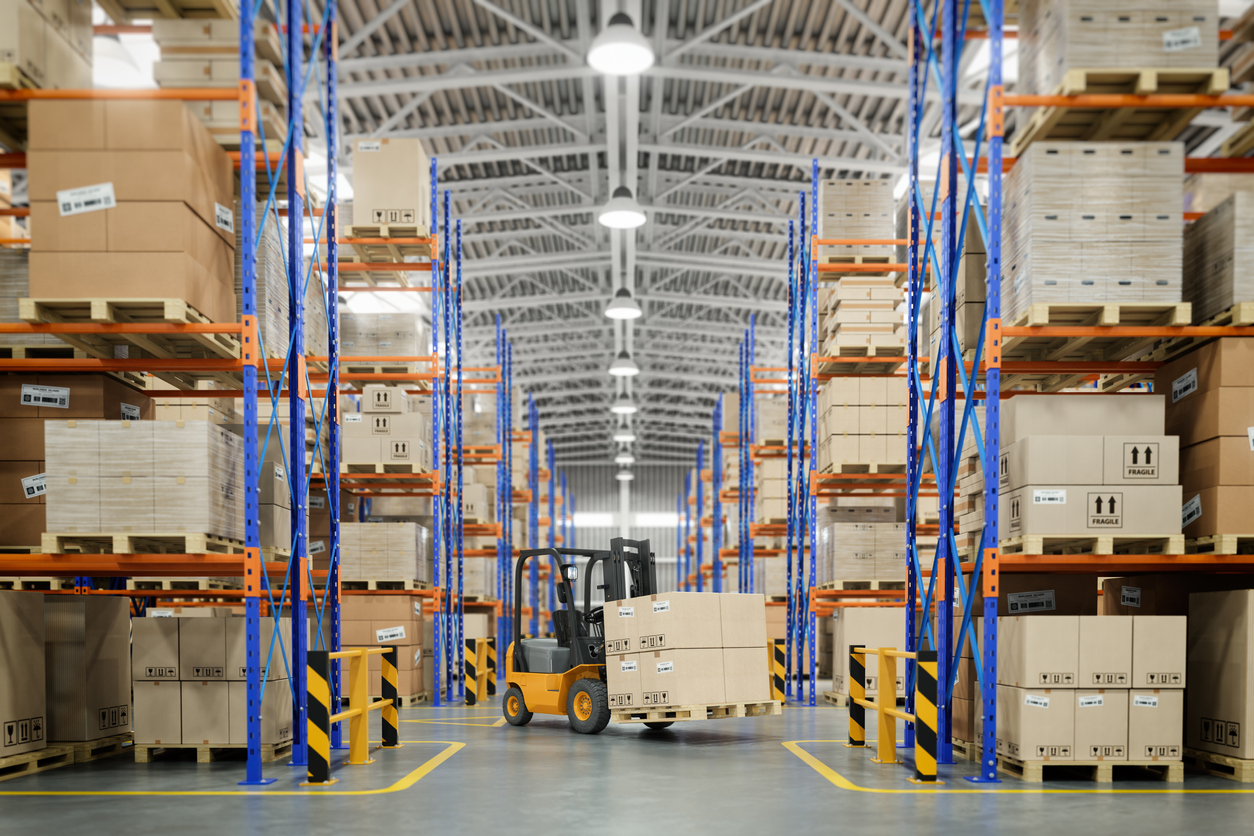 Provide VIP and Crew Transportation Service
Our dedicated pilots brings a powerful blend of experience, knowledge and value to your journey. Our Policy always puts safety as our first priority. Safety and risk assessment performance are carried out with respected handling of our passengers. Plus our all vehicles also equipped with GPS for monitor drivers working conditions and the cultivation of risk-aware driving habits. We may offer the cost effective, safe delivery, time consuming and efficiency.
During this pandemic, with care in mind we sanitizer our mpvs frequently for our client peace of mind and we also MOT permitted to transport during MCO.
OUR ADVANTAGES
We shall serve as one stop centre for arrange land transport & boat service until the vessel.
Our Drivers & vehicle had valid port passes to access into all ports in Malaysia.
Our service is 24 hrs a day/ 7 days a week & without any Public holiday, night hour or hot spot charges.
We accept booking before 2 hrs service.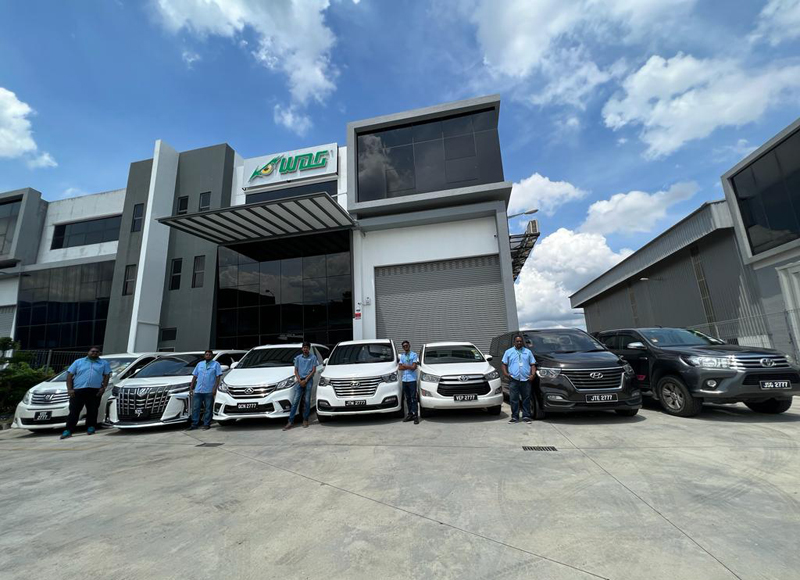 License Provision and Shipspare Supplier.
We also certified HACCP professional whom able to handle high risk food with our own resources of distribution hub of frozen/ chiller storage.
We do supply ship consumable and spare with our network by consolidate collection to minimize the cost and prompt delivery up to the ship inclusive of custom clearance & port/ boat arrangement.
We also member of International Ship Supplier & Services Association (ISSA) and International Maritime Purchasing Association (IMPA) as find our Company's quality and dedicated service that we provided. We have also successfully achieved the ISSA quality standard.
The quality standard, endorsed by the ISSA & IMPA board indicates a successful audit of procedures adopted by the company in its daily operations and an internationally accepted quality work practice in the ship supply industry.
As such, in our year of experience in the fields, we have built a reputable image in the industry with our clients and business partners.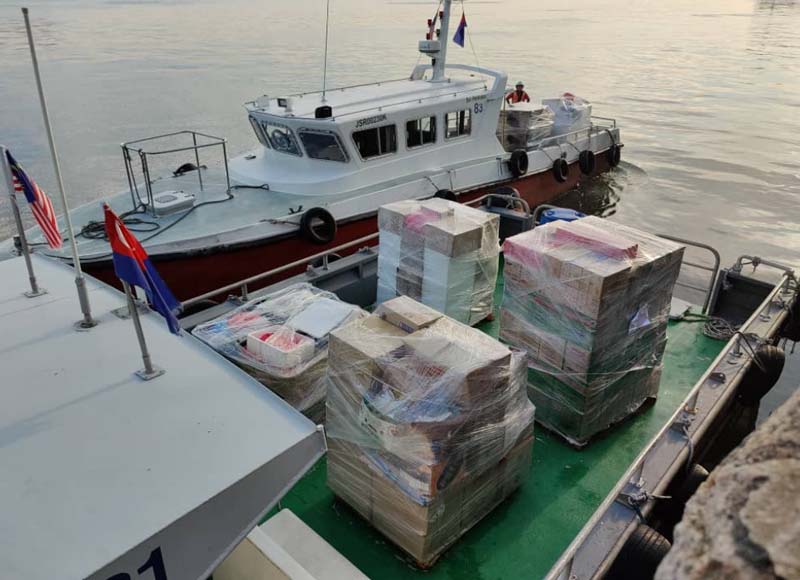 Supply / Rental of Yokohama Fenders.
We do supply ABS certified yokohama fenders entire Malaysia come with complete jewellery, delivery and installation.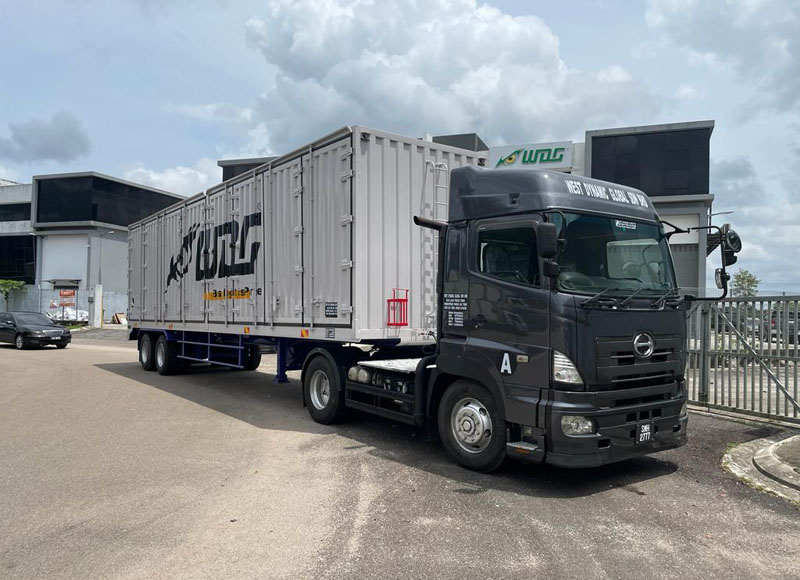 Supply Cargo/Crew Boat Services
Provide 12 pax comfortable high-end Malaysia marine department licensed boat with 18 knot average speed, built in air-conditioning, rest room and 4mt cargo deck space for 24/7 job at pasir gudang, ptp, kukup anchorage and port Klang anchorage.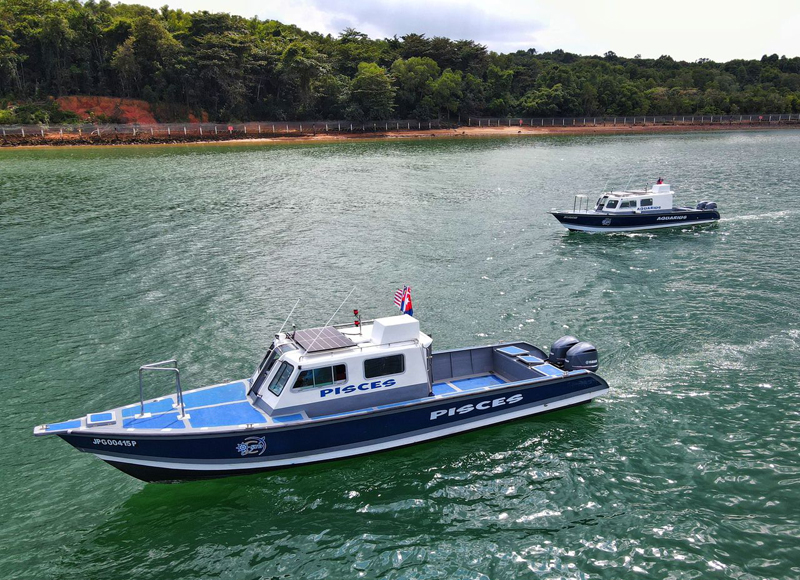 Disinfection Service
We have vast experience & quality track record provide disinfection services on board vessels at Johor (Pasir Gudang , Port Tanjung Pelepas and OPL) according to NEA guideline and approved by Malaysia Health Ministry.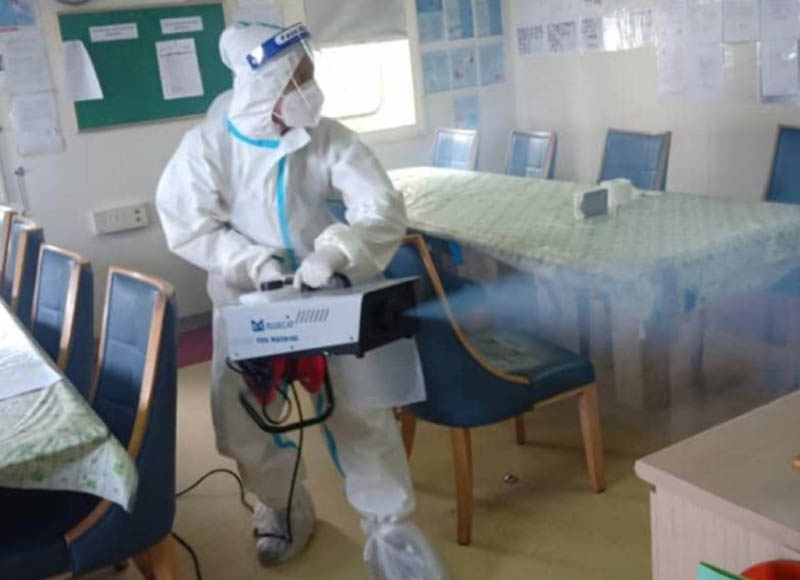 Schedule Waste Collection & Disposal via land and sea (Desloping).
Provide Waste Collection & Disposal (Desloping) Our collection & disposal team are certified, qualified and well trained in handling collection and disposal of schedule waste – Naiosh
We have the capacity & capabilities to collect from various transportation means which covers from anchorage, wharf, storage tank, spillage area, intermediate tank, interceptor and environmental cleaning.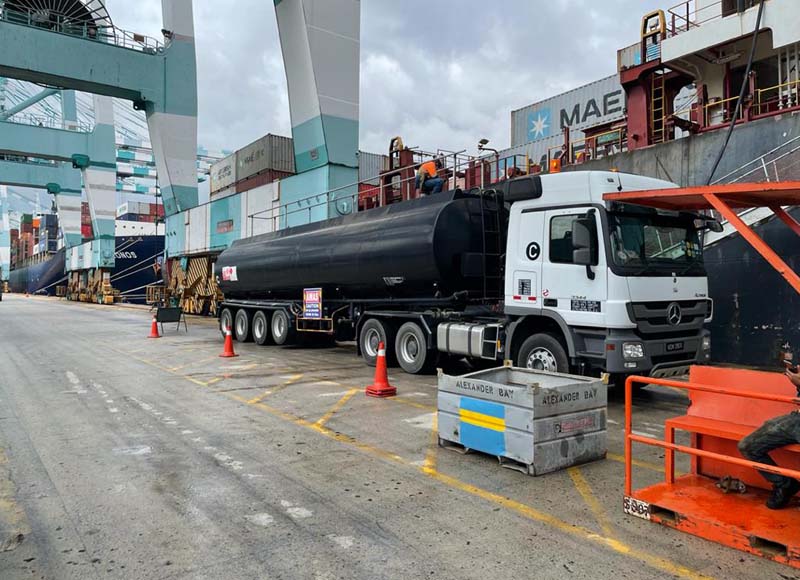 Cargo Hold Cleaning and Disposal
Our man entry cleaning team are holding valid NIOSH-Oil and Gas Safety Passport (OGSP) pass/ certificate and well trained in cleaning all type of industry and offshore tanks, packaging & labelling waste code and transport of schedule waste to our disposal plant.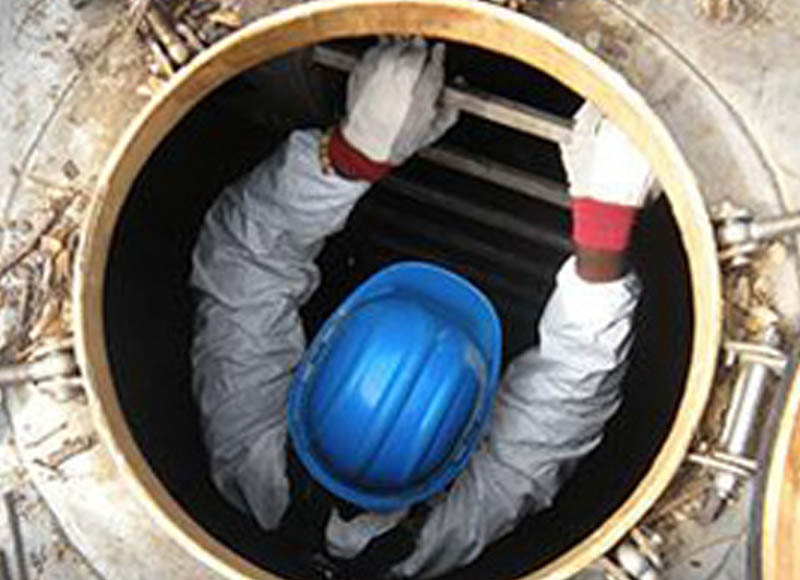 Cleaning Side Shell Oil Spill at Vessel
Our team have vast track record & experienced with complete job within 24hrs with satisfactory of clients by used high standard of our oil spill equipment and biodegradable degreaser which is concentrated cleaner formulated without any hazardous solvents. This solution dilutes in water to meet a wide range of industrial cleaning applications. It can remove grease, lubricants, cutting oils,
fuel oils, tar, road salt, light carbon, food stains, wax, animal fat, mildew and soot with United States department of agriculture food safety and inspection service approved.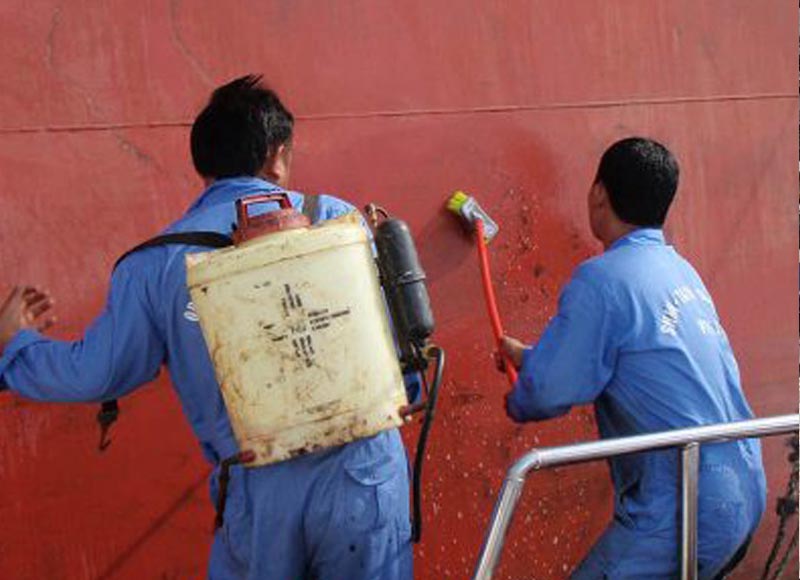 Trans Loading / Repacking / Disposal- DG/ Non DG Cargo
Our team are well trained in International Marine Dangerous Goods (IMDG) and Certified by Malaysian Marine Department and Port Authority to ensure safety and total compliance with all legal requirements while doing proper trans loading job with analysis risk assessment, packaging and safe handling.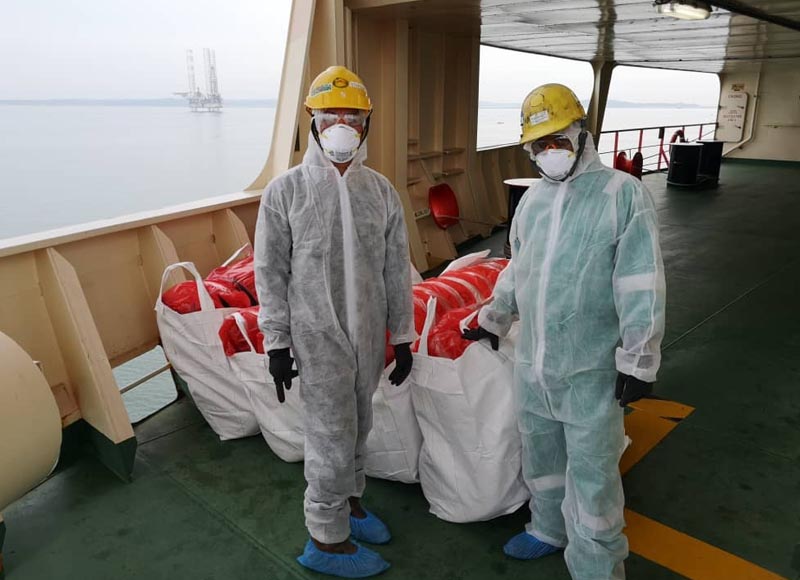 Scrap Disposal
We offer FOC site inspection for best bidding price and service by making it easier for customers to sell their scraps and e-wastes at their convenience inclusive custom clearance with our police permit, duty payable, logistics & handling.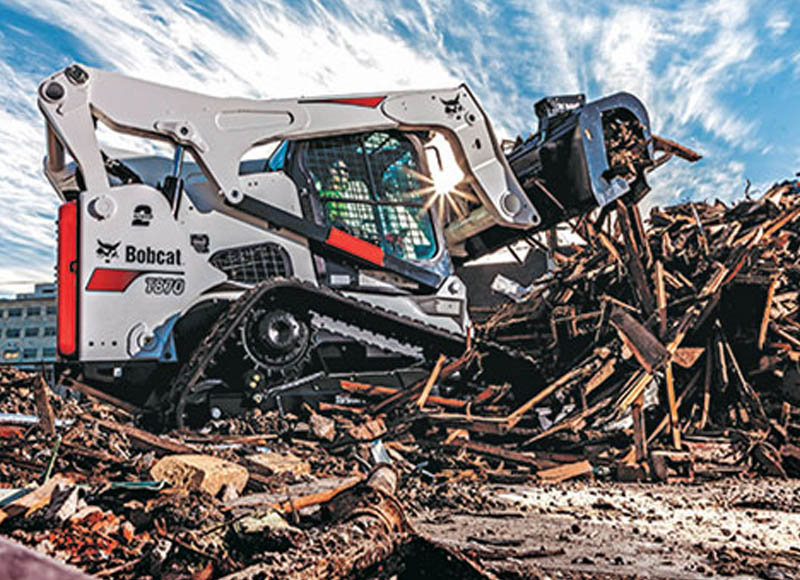 Underwater Diving for Salvage
Salvage operation include the recovery, evacuation, and reclamation of damaged, discarded, condemned, or abandoned ship, anchor, craft, and floating equipment for reuse, repair, refabrication or scrapping.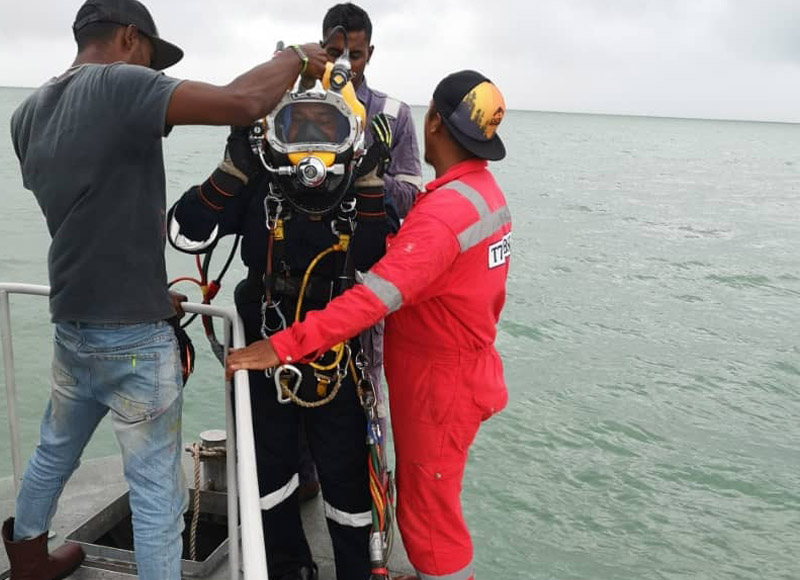 Underwater Inspection & Cleaning
We are well equipped with a port authority permit & all the necessary diving equipments such as brush karts for UW hull cleaning, power pack, dive control, offshore IMCA standards depressurized chamber, control panel, high quality UW CCTV camera and much more.